About Our Logo
The heart and magnifying glass logo on NNPDF's web site represents our commitment to support families affected by Niemann-Pick Disease and research toward finding treatments and a cure. The rainbow colors are from our original rainbow logo, which was designed by Tommy Kenny.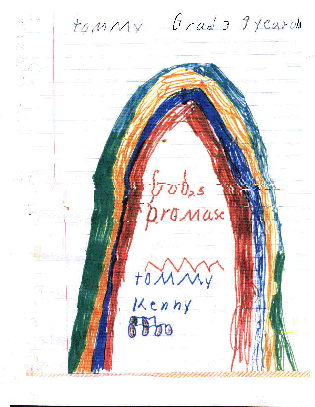 Tommy passed away in 1995 from Niemann-Pick C. Although he knew he was seriously ill, he took strength from the rainbow as a symbol of hope and faith. We continue to share his hope and faith with the rainbow colors, our support of NP families (the heart), and our support for research (the magnifying glass).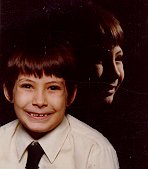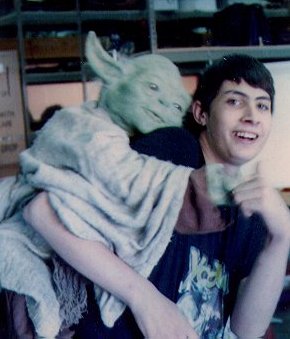 Special thanks to Tommy's Mother, Barbara Kenny,
for sharing these pictures of Tommy with us
and to Hunt Ozmer for contributing Tommy's original drawing from his files.