A Message from Tammy Vaughan, CCNNPDF Chair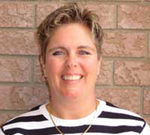 2010 Yearend Letter 2010 CCNNPDF Highlights

February 2010
Dear Families and Friends of the Canadian Chapter of the National Niemann-Pick Disease Foundation:
The Canadian Chapter of the National Niemann-Pick Disease Foundation had another phenomenal year in 2009 – we seem to finally have our mojo going – what a great feeling!
Many items have come to fruition for us, including the Canadian supplement for the newsletter, an exciting new board member, the international conference in Edinburgh, more fundraisers, Canadian website update, etc.
2009 saw the resignation of 3 of our board members – we were sad to see them go but fully understand, appreciate and support their decisions. Life is a busy business and we all need to set our own priorities.
When one door closes, another opens – or say the saying goes! We are very privileged to have welcomed onto our board Margaret Mackerel. Margaret is the Lysosomal Storage Disease coordinator for the division for clinical and metabolic genetics at the Hospital for Sick Children in Toronto. Needless to say we are extremely excited about the addition of Margaret to our board – her expertise, patient contact and dedication to Niemann-Pick Disease will be a definite asset to our foundation.
In October Lucy, Julian, Margaret and I had the honor of attending the 1st International Niemann-Pick Disease meeting held in Edinburgh Scotland. What an awe inspiring experience this was! In all 9 countries were represented with over 45 people in attendance. Jim Green and his team did an absolutely outstanding job of organizing the meeting. The setting was perfect and we had a weekend filled with sharing information and learning from each other. At the conclusion of the weekend it was decided that the INPDA would be formed – Canada will be an active participant with this organization.
December saw the combined efforts of the NNPDF office and the Canadian board getting our first newsletter supplement out to our supporters. Nadine and her team did a phenomenal job of creating a very attractive product for us. This supplement gives us the opportunity of pointing out the efforts of the Canadian families. It was very well received as I received numerous compliments.
Again in 2009 the CCNNPDF was the grateful recipient of a grant from our friends at Actelion in the amount of $5,000. This money was used to fly our Canadian Group to Edinburgh with the remainder put towards administrative expenses. We were able to send a cheque in the amount of $2,100 to help offset some of the expenses incurred by the NNPDF for work that is done specifically for the Canadian group. This grant allowed us to put all monies raised from fundraisers to research projects. As the year 2009 progressed we saw some new fundraisers taking place across Canada and in all $80,000.00 was raised through fundraising activities.
And last, but certainly not least, the CCNNPDF is so excited about the opportunity to host the 18th Annual Niemann-Pick Disease Family Conference in 2010 in Toronto, Ontario Canada. One World, One Cause, One Mission. The venue has been booked and we are now working on plans and activities for the weekend. The downtown Delta Chelsea will be our gathering place – it's a big beautiful hotel housing numerous restaurants, an outstanding children's area and terrific banquet hall and meeting rooms.
The Delta Chelsea is located in an area that has many, many attractions including the Toronto Blue Jays, CN Tower, Hockey Hall of Fame, the theatre district, Ontario Place, Centre Island, etc., etc. The hotel is located half a block from the world renowned Sick Kids Hospital, and several major adult health care facilities. Grand Rounds have already been booked and an invitation will be sent out to all health care providers as deemed appropriate.
Again, I can't stress hard enough, how much I look forward to the day that we will not need to come to Milwaukee in January [for the Annual Meeting], but can gather in Hawaii to celebrate our accomplishment of the cure for all types of Niemann-Pick Disease.
Yours in friendship and admiration,
Tammy
Tammy Vaughan, Chair
Canadian Chapter of the National Niemann-Pick Disease Foundation
[Feb 10, 2010 mem]